Be a Unique Leader That Continues to Build Your Business During the Holidays. In Fact, Why Wait for January?  Set Those Powerful Goals, and Kick-Start Your Momentum For 2011 Now!

Here are 5 helpful tips on staying sane, while continuing the business building momentum, even during the times when everyone else is taking a break, or slowing down during the holidays.
KEEP BUILDING:

Don't slow down, keep an even pace by making sure you write out your business goals at the beginning of each week. Then, aggressively follow them.

DO TWO NEW MARKETING MANEUVERS during the holidays. For one of them, be sure to either send a Thanksgiving, or a Christmas card to all your customers, and potential leads. Have you heard of Send Out Cards? If you haven't, let me know and I'll hook you up with a great representative. Then you'll be set up for birthdays, anniversaries, and any other significant occasion. And, it's automated!
DO THOSE DREADED ACTIVITIES FIRST: We all have things we absolutely hate doing! Each week, first thing Monday morning, do those activities that you disdain and try to avoid until you absolutely have to do them. They will then be out of the way. As a result, the rest of the week will all be downhill. In fact, you will be able to pick up and build momentum, which will create the inertia needed to increase your motivation and drive, instead of draining you because they're haunting you all week long. We usually put these activities off as long as we absolutely can, allowing them to fester with consternation and dread at the very thought of them. In fact, instead of allowing them to consume you to no end, getting them done and out of the way will revive and inspire you for the rest of your to-do-list. You do have a list, right?
BE AN INTENTIONAL LEADER! GO AHEAD, SET A

BIG

GOAL: Between now and January 1st. set a goal that will make you inspired and full of vision when you meet it. Start telling yourself the opposite of what everyone else is saying. Set it in your mind that "

If it's going to be, it's up to me

" and just do it!
FIND SOMEONE TO RUN WITH: Help someone else stay motivated and on track, by instigating a nice friendly, healthy little competition. You'll keep each other going and accountable! The key is, don't give yourself a way out. No excuses, no blame-shifting, just take responsibility, and keep the fire going.
Here's to your leadership, and your business! Keeping inspired and motivated, no matter what comes your way, is a challenge, but I'm confident you can do it. Give yourself a little credit, and by all means give us a report when it's all said and done! And, STAY TUNED for a BIG announcement that will help you GROW YOUR BUSINESS in a really BIG WAY!
How Many Different Ways Can You Market Yourself
Want to learn Marketing, check out Michale Port, and Book Yourself Solid.  You Tube is a great place for small snippets of power packed information.  You can learn just about anything from someone on youtube.  Best of all, you can post your own videos to market and promote your own business!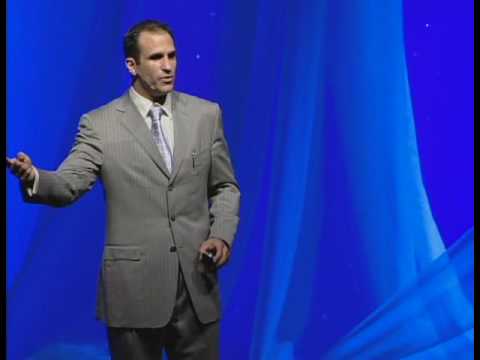 What great things have you seen or learned on youtube to expand your leadership skills?  What other platforms do you find practical information to inspire, motivate, correct, and instruct you?  And what are you going to bring to the table to share with, and serve others ?
What would you need to know to be an effective, knowledgeable, and most important, successful contestant on The Apprentice?
"The Apprentice" was on, and as my husband and I watched, I kept thinking, UNBELIEVABLE, don't these people know what the Donald (Donald Trump) likes? Don't they realize, from past episodes, what will sink them in the board room faster than a singer singing off key on American Idol? Then I began to think "I wonder what other people would do to prepare to get on the show, the biggest, longest, most intense job interview on the planet?" So, here's my list of ways I'd prepare for this leadership position:
I'd watch as many past episodes of "The Apprentice" as possible, making lists and analyzing:
What the Donald likes/dislikes
What he respects/disrespects
What his taste is in every obvious way. (For example, on this evening's episode the two teams were tasked with building out and creating a modern office space. The Donald didn't like the results of either one.)
How much influence his son/daughter have regarding his decisions
I would analyze why each person was fired
I would discern the characteristics of the people that succeeded and why
I would take into account the behavioral style of those who were fired as well as those who succeeded.
I would go over the projects they performed with a fine tooth comb and carefully study them
I might even call some of the old contestants for their input and advice on things, listening carefully
Because I know I would be the Project Manager at some point, I would research the job description of PM's, to learn what makes them successful, along with leadership and management skills. This is something that makes or breaks each person when they become the PM on "The Apprentice".
I would read everything I could find regarding Donald Trump, to understand every aspect about him, his staff, and his businesses, especially about his company mission, vision and values.
I see a lot of similarities between the above and when preparing to prospective a client /company, or even when looking for a job. Due diligence will not only prepare and equip you; it will help you to develop a secure confident demeanor through thorough preparation.
So, in your opinion, did I miss anything? What would you do differently? And one last thing, I have no intention of ever being on "The Apprentice"; it's just fun to put myself in these shoes.
YOUR COACHING CONNECTION: Watch one episode of "The Apprentice" analyzing everything, looking for anything I missed.  Then post a comment here, to set me straight.  Or, tell me how you would prepare for a major interview.
You Can Grow Your Leadership Skills so That You Are the Leader Others Want to Join to Reach a Powerful Vision!
Volunteer to serve on the  board of a non-profit that makes a big difference in your community.
Take a class to learn a new skill, or upgrade existing skills.
Read a book on leadership, team building, people-skills, or conflict resolution to elevate you knowledge base.
Volunteer in an organization that could really use your help supporting their efforts by serving the mission and people of the organization.  Follow!
Find a mentor – someone better than you in an area of need.  Ask for help.  Hum, the key is can you ask for help?
Set 30, 60 and 90 day personal development goals.
Find someone to hold you accountable to the above goals you created.  Someone that will make the consequences you agree to stick if you don't reach them.  Want to be dedicated, absolutely sold out to reach these goals?  Then make the consequences really hurt.
Pay it forward to someone each day for a week.
Take a 360 degree, DISC Profile in order to unveil your strengths and uncover your weaknesses.  (Contact me for more information.)
Go to the mountain to meditate/pray about what you're learning about yourself in steps 1-9.  No mountain, just go somewhere in solitude where you can sense the presence of God!
The Mini Book Shelf to Help You With Step #3
What Got You Here Won't Get You There
7 Habits of Highly Successful People
How To Win Friends and Influence People
Developing the Leaders Around You
Difficult Conversations
The Power of Positive Thinking
Building Leaders: How Successful Companies Develop the Next Generation
High Flyers: The Development of the Next Generation of Leaders
Results Based Leadership
The Extraordinary Leader: Turning Good Managers into Great Leaders
To see more, look at Amazon's Top 10 Leadership Development Books: http://www.amazon.com/Top-quot-LEADERSHIP-DEVELOPMENT-Books/lm/R1N7SS8IDJM9KD

AT THIS STAGE YOU ARE TOGETHER ACCOMPLISHING GREAT THINGS!
Once you delegate you must stay in close contact with those who have taken over key responsibilities, continuing the relationship and mentoring process.
At  stage two the people you are mentoring love you.  At stage four, this stage, they admire you as their leader.  In the next stage, stage four, they are LOYAL to you.  Keep going, it's worth it.!
You continue to demonstrate sustained self-discipline along with a positive attitude.
You have learned to stay the course in spite of challenges, set-backs, and disappointments.

You've learned to resolve problems by displaying the "bounce back" factor, by not taking things or conflict personally by blame shifting, or ignoring problems all together.
You take responsibility for any and all mistakes that occur, resolving them in a timely manner.
Your confidence is growing daily.
Work has become enjoyable, and people, your employees  have finally seen your potential and truly love to be around you as their leader.

Be careful!

Don't let this go to your head.

If you do, you're in for a big fall and a rude awakening!
"Leadership is developed, not discovered.  The truly "born leader" will always emerge; but to stay on top, natural leadership characteristics must be developed."  John Maxwell
During this blogging series on the 5 levels of leadership, and what it takes to move up
the ladder of influence, here is your recipe for moving from Stage Two, the Relational Stage, to Stage Three.  Although you'll become dearly loved on this stage, if you don't continue up the ladder by learning to delegate and give up control, you and those you lead will be both frustrated and burned out.  So enjoy this stage while you can, but don't stay here, or you'll sabotage your leadership and your influence.
Cheers!
Grow in your ability to effectively deal with people, especially difficult people.

Learn to do "Small Talk".
Be sure you know the names, titles, responsibilities, and some personal things about each person in the organization.
You must lead with the heart, as well as the head.
Discern the values you want and need to live by, especially to continue gaining respect of your employees.

For instance, trust, respect, good communication.

But your values can't just be in what you espouse, but in how you act.
Create systems of communication that keep you in touch with your key people, and then a way for the rest of the organization to contact you to give input as needed.
Create an open door policy, a real open door policy, not just in word but in deed.

Let people know that if there are issues or problems you want to be the first to know the issues or problems at hand.
Continue to diligently develop yourself by learning and reading about leadership.
Learn to make decisions quickly and effectively.
Develop the ability to articulate the mission and vision of the organization with heart.
Learn to delegate key responsibilities, and then do it.

Take the plunge and let go. Work on trusting and mentoring your people, without micromanaging them.
Achieving Long term Positive Changes In Behavior
I've recently discovered a resource with a goldmine of relevant wisdom and practical applications, Marshall Goldsmith.  Known world wide as the top Executive Coach, he's down to earth, and fun to listen to as well.
I've recently read Marshal's book, "What Got You Here Won't Get You There" and have already incorporated a ton of his principles and methodology into my own coaching practice.  In this short video he shares one of these effective initiatives for change.  In fact, this topic fits with my current blogging series on how to move up the 5 levels of leadership, in that to maintain influence you have to mitigate stubborn, opinionated behavior. Ideally getting rid of it completely.  And I'm sharing this because I believe it's something you too can take advantage of.
Your Coaching Action Plan:
So, let me ask you, if the Generals in the United States Army can handle being confronted on their stubborn, opinionated ways, do you think it could assist you to change as well?  Find someone that will make this method of change stick, and follow this recipe for change. If you can't, it might be time to hire a coach. Humm . . . something to think about.
WHAT IS IMPORTANT TO YOUR EMPLOYEES, DO YOU KNOW?
This take on what employees wish you, the leader/manager knew about them, was written by blogger Roberta Matuson with Fast Company.   It's a good wake up call for you leaders who continue to operate in a fog by thinking that if the employees are showing up, everything's just fine; or you who take for granted the people working to fulfill your vision.  Below I've listed five of the ten titles of the paragraphs Matuson elaborates on, to entice you to read the complete article.  It's good to take a step back to ponder your employee's "take" on things.  If you don't, I guarantee you'll be blindsided.

1. They are happy to have a job.
2. You're not the boss of me.
3. Your girls don't like being called girls.
4. We are no longer going to take one for the team.
5. We are tired of picking up the slack from the non-performers.
My favorite is #1.  It's true that there's a huge gap between being happy just to have a job, and being happy in your job.  Matuson says people who are happy in their job not only act differently by going the extra mile with customers, but they're more engaged. Unfortunately those just happy to possess a job are biding their time, waiting for a better economy in order to move on to greener pastures.  Matuson says, it's then that they'll tell you what they really think, and I agree.  But my question is, do you know your staff and employees?  I mean really know them, so that you can discern which of these they are?  If not, I guarantee you're headed for trouble.
Would you like to find out how you can know?  Contact me, and I'll be happy to provide you with a complimentary Executive Coaching session.
YOU MUST ACQUIRE THIS SKILL AT THE RELATIONAL STAGE
the second tier on your way to becoming a Level 5 Leader, or it will KILL your journey, or stagnate it at the very least.
I knew a leader that was one of the most gifted, talented leaders I have ever had the opportunity and pleasure to know. He was passionate about his work, while caring deeply for the people he worked with and for. This man had an exceptional gift and keen ability to make anyone who walked in the door of this company feel like they were the most important person on the face of the earth! His staff and customers dearly loved and esteemed him, and there was an air of expectation about the future of the company looming in the air as a result, THAT IS until it slowly unraveled. The problem became apparent when he couldn't FULLY DELEGATE or relinquish responsibility to those he had been mentoring. As soon as someone began to have a bit of admiration or influence, he would appear, take back ownership of the department, leaving his mentee bewildered, and feeling betrayed. Bit by bit, those who had the potential to assist him and carry the load of responsibility left beguiled. This caused the original leader to have to carry the majority of responsibility. And, as typically happens, he burned out completely trying to hold together what influence he had left by running from one meeting to another, and one client to another appeasing them. Eventually this leader left, moving on to another company and city, citing it suited him better. The sad thing was, he truly had everything he needed to go to the next level, while exploding the company with growth.
YOUR COACHING ASSIGNMENT:
You must deal with your insecurity and longing to fill your need for significance through your position. If you don't, you'll also sabotage your efforts. Instead, raise your leadership team up to be not only better than you are, but dearly loved by all as well. Surround yourself with those more gifted and talented than you, singing their praise, and you'll find yourself elevated to the next stage of leadership.
THE RELATIONAL STAGE For the New Leader, the Seasoned Leader, or Manager of a Company! (Without relationship, there is NO influence!)

At this stage the leader realizes that "PEOPLE" are the focal point and mission of their leadership. Because this is perceived as the "touchy feely" stage, many would like to avoid or skip it completely, but it will create a litany of problems if they do. It has to be about PEOPLE and PRODUCTIVITY for the leadership equation to work."People don't care how much you know until they know how much you care." Is the motto of this stage!
In the Relationship Stage:
The leader has a growing understanding of their personal purpose and influence.
The leader is growing into a "secure person" who isn't out to prove anything, or "be" someone.

They are comfortable in their own skin, not trying to impress anyone, or feed off of anyone's approval or affirmation of them.
The leader, at this stage, has learned that the must develop their most appreciable asset, PEOPLE!
The influence of the leader is because they have established interdependent relationships.
People feel the leader cares about them at this stage, their needs and dreams as an individual, as much as they care about the work they do.
The agenda is to bring out the best in their employees, while assisting them to fulfill their mission and personal aspirations through their position.
The leader knows the names and faces of their people, while continuing to discovering more about them each day.
One can tell they're at this stage because people contribute and participate willingly when it isn't expected of them.
There is an open door policy where communication is welcomed rather than squelched or avoided.
The leader is open to new ideas, is flexible, and willing to change if it is a win-win for everyone.
The leader knows how to tactfully deal with challenging people.

They don't avoid issues that need to be addressed, correcting problems and people before they escalate.
The leader listens more than directs.

And when he does speak, people listen intently.
The leader is able to admit mistakes, taking ownership of his responsibility without blame shifting, cave dwelling (avoidance), or attacking.
At this stage they can become overly confident in their influence, which may lead to egocentricity if they don't advance to the next level soon enough.
THE CHALLENGE: If a leader stays on this level too long they wear out by trying to impress and please people. They will become frustrated because they are spread too thin. Therefore, they must learn to relinquish control and delegate, or they will burn out.