How do misunderstandings begin?
What can you do, as a leader, to be sure your communication isn't taken wrong?
Find how to better mitigate conflict when it arises in your midst.
In a world that rewards the personality of extroverts, we overlook the extraordinary talents and abilities of gifted introverts.  Susan Cain is a perfect example of how to embrace one's own introversion, even celebrating it!  This video reveals and underscores the value and benefit of those in our midst who are introverted.  Some how our culture values the dynamic, driven, outgoing, gregarious . . . see below
personalities, causing those who don't comply to feel inferior, or "WRONG".  As a coach and trainer of Behavioral Styles, I observe this rejection and abhorrence of one's introverted nature during group activities.  Susan Cain is a breath of fresh air, exposing our prejudice and superior cultural stance on personalities with grace, eloquence and poise!  She  courageously delivers this phenomenal presentation on "TED Talks", gently putting those of us who are extroverts in our place in a rather deft, skillful way .  In fact, she's so contrite about it, you may not even realize you've been admonished.  We, as leaders in the business world, need to recognize the values we admire, and must be sure to include our gentler, eloquent counter parts, the introverts of this world.
As a leader you have to find what keeps you motivated.  You may be an entrepreneur, executive, manager, or business owner, it doesn't matter which.  You set the tone with your attitude, so let it begin now, on Monday!  What one thing can you take away from these comments that will give you Monday Motivation?  Share it below in the comments.
If it' won't show, please go here:  http://www.youtube.com/watch?v=3lZiK8zyC_g
As an Executive Coach and Business Coach, it's my privilege to find the resources to encourage, support, motivate, and put a fire under my clients.  Here's to you having a great week!  Sue
Great, Short Tip For Better Optimization!

Just did this tip myself! LinkedIn is by far one of the foremost social media marketing sites for professionals.  Not only does every fortune 500 company have an executive participating, but the average income of users is $100,000.  It is "THE" social media business site to use!  More to come.

John Maxwell – The Secret to Success
Dr. John C Maxwell has been my virtual mentor for over 30 years. I have read most, if not all his books, and appreciate his leadership integrity, character, morals, and inspiration. Before you can set goals you must know this first. Watch now: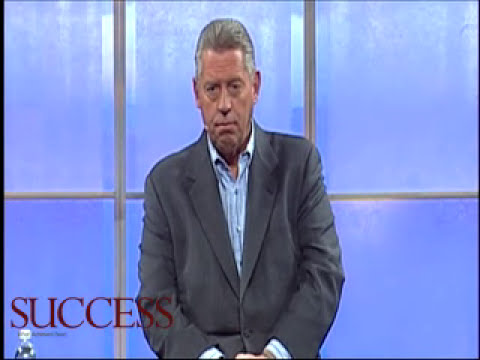 It's a compass that will align and keep you on track. Each goal you make must link to this, or you will be off track and out of focus. Here's to you!
Have You Had a Setback, a Failure?  Have You Been Knocked Down, Laid Low?  Then You Need This!
As a business owner, if you try something new, there are only two possible outcomes, you FAIL or you SUCCEED.  The difference with successful people is that they keep on trying.  Let me ask you, are you success oriented? DO YOU EXPECT TO BE A SUCCESS?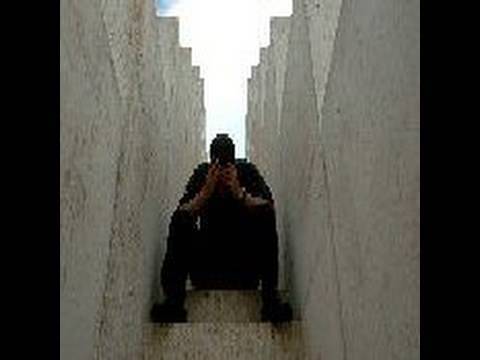 There was a study of 500 of the most successful people, and they discovered in researching them that they had at least one major thing in common;  They always expected that one day, regardless of what was currently happening, they would succeed.  In other words, when they experienced failure, they saw it as a step toward success, or one more lesson learned on the road to success. Brian Tracy says that successful people are action oriented.  And, "It's not failure that holds you back,"  Tracy says, "it's the fear of failure."  This video takes you to a page filled with inspiration and motivation.  Keep watching until it connects, refreshes, and renews in you as a leader, with the will to win, and the motivation to succeed.  It's what I do when I need a boost.  And if it works in renewing my confidence, I know it will for you.  Here's to your success!

How Many Different Ways Can You Market Yourself
Want to learn Marketing, check out Michale Port, and Book Yourself Solid.  You Tube is a great place for small snippets of power packed information.  You can learn just about anything from someone on youtube.  Best of all, you can post your own videos to market and promote your own business!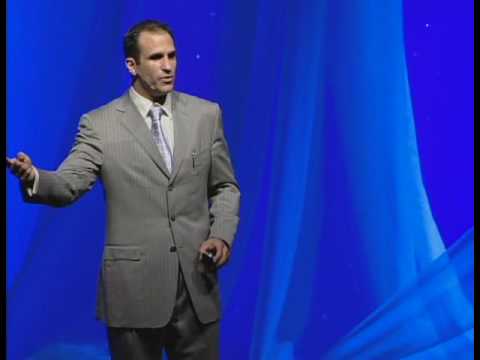 What great things have you seen or learned on youtube to expand your leadership skills?  What other platforms do you find practical information to inspire, motivate, correct, and instruct you?  And what are you going to bring to the table to share with, and serve others ?
In preparing for a strategic planning retreat with a nonprofit next week, who is looking to recruit, retain, and motivate the next generations, Generation "X" and Generation "We" or also called the Millennial generation, I discovered this phenomenal video. Watch it, be inspired, and, if you are of the "Boomer Generation" lament over the world we are turning over to our children and grandchildren, and then join me in doing something about it!
Generation WE: The Movement Begins… from Generation We on Vimeo.
This is a powerful reminder that what we do today, not only reflects on tomorrow, but has perilous consequences for our children, our planet, and the future.   Leadership is about change, and change just may take a new generation at the helm, who have more at stake than any other generation that has gone before them. Without a generation that is passionate to make a difference, this could be our last! Yet, if you're like me, you'll want to join their efforts, in whatever way possible, and "Be" the difference NOW.
One way I am working on making a difference is through training that inspires the generations on how to effectively work "with" one another, in order to engendering collaboration which elicit environments where creativity is used to discover the answers to the dilemmas we have created.

THE FIVE DYSFUNCTIONS OF A TEAM gives you the framework for understanding how and why companies get really messed up, and what you as a leader can do to build a great work culture.   I am usually called in to revive a leader, or his/her team as a last resort.  Kind of like marriage counseling is to couples, they don't get help until it's almost too late.
If you want to expedite your leadership learning curve,  save thousands of dollars in consulting and coaching fees, then learn this material.  Then, call me to do a fun team building retreat, or a strategic plan instead of conflict resolution.  But if you're already in the trenches with your employees firing at you from the enemy line, I do love a challenge.  Do know that if I can learn leadership principles that can turn an organization around, anyone can!  It's not an accident you're where you are, and it's not failure to get the coaching you need before it's urgent!  Enjoy the video . . .