You may be trying to operate your own business, but it just doesn't seem to be working. You know something's wrong, but you don't know what.  What I've written in this post expands on the post in pt I of this series, and will help you discern if you're out of position.  Meaning you're in the wrong role for what naturally fits you.  (Now I'm all for temporarily doing this to gain great perspective, and acquire new skills.  However, stay in the wrong roll too long, and it's called STRESS!)  Don't lose hope though, I run into entrepreneurs all the time who struggle with this very issue, and yet gained the necessary assistance and are now highly successful. One way, is to create a culture of accountability, and then to plug into it.  There are ways you can make a position that doesn't fit you, still work!  But first you have to recognize the cold hard facts, be brutally honest with yourself.  Then you can create an action plan that works, and fits you.  So, if you're ready to discern your situation, let me ask you if any of the below scenarios and/or feelings sound like you?
You have employees to supervise, but you loathe, no you despise confrontation and avoid it at all cost!

You prefer instead, to allow things to work out on their own.
How's that working for you?  Things won't work out on their own-they usually escalate and get worse. 
In fact, you know you've got someone out of position, when a company-wide policy is made for everyone, instead of correcting to the one person abusing the system.

You'd rather fix things, and work around the facility, than deal with people, avoiding them until absolutely necessary.

You don't have a natural sense of what to do to motivate, lead, and redirect those in your charge.  Worse yet, you've never been given any formal training on how to be a successful leader – manager.   If this is the case, please HEAR ME.  This was not your fault!  Let me say that again, "You are not to blame for being in this position!"  However, that said,

you have no excuse

to not take the responsibility to obtain the tools and skills necessary to successfully influence and lead, even if you only have two employees!  In fact, every personality style can be an effective, successful leader, by using their personality style appropriately, along with maximizing their strengths, while delegating or eliminating their weaknesses!  In fact, what some would consider natural leaders, can be the very worst leaders, leading like a bull in a china shop!  I liken this to a strong willed horse that's never been broken. They've never learned to bring their strengths "Under Control" to best utilize them.  Luckily, we live in a day and age where resources on this topic are in abundance!  GREAT materials, books, DVD's, mp3′s, and podcasts on the subject are prolific, especially at our public library.  In fact, go to my LinkedIn profile and you can see my reading list filled with some of the best in leadership.
Stay tuned.  In part III of this leadership series, you'll find how and when it's time to move on, or step down from the frustration of trying to be something you have never enjoyed, and have never felt successful doing! You will also discover how to best adapt your style to be the best leader/manager you can be, and how and why a Business Development Coach or Executive Coach can be your best resource to assist you and your organization in establishing successful leaders and managers of every behavioral style.
Did someone wave a wand and say: "POOF", thou art a manager –NOW  LEAD!
Are you, or someone you know, in the wrong role/position in your company?  Did someone wave a wand and say: "POOF", thou art a manager –NOW  LEAD!  But you have NO CLUE WHAT THAT MEANS or what you're to do differently?  There could be all kinds of reasons you're out of position:
Your personality doesn't align with the requirements of the role – i.e.  say the position needs someone who is commanding, one who is able to change easily and move quickly.  However, you're a process person and like large amounts of details to then check, double check, and even triple check before you make a move. If so, then you'll be frustrated in this role, along with making everyone around you frustrated.

Talents – say you're very gifted with high amounts of creativity, but you don't have an outlet to use it . . .

Your education didn't support this role, and you've been struggling to try to make it work, but no matter how hard you try, you feel like you're always behind.

The experiences you've had didn't prepare you for this role, and your interests don't align either
This doesn't mean you're bad or wrong, it just means that this role/position is not a natural fit for you.  You can still stretch yourself and take on the role.  However, be aware that it will take considerably more effort, energy, and possible skill sets you don't now have to fulfill.  Not to mention you may not enjoy it.  Another way you'll know you're not in the best role for you when required to be THE leader, is if:
Setting the big-picture vision isn't natural for you, and instead is difficult!


Directing people – such as:  Providing them with the instructions as to what to do, which may be impossible for you to do – due to your personality style.  For some personality styles, and I know it's hard for some of us to fathom, this would mean confrontation to them.


Correcting and leading people is difficult and/or frustrating for you, so you'll avoid it like the plague!

If these sentences resonate with you, then you've got another clue that you are an "Accidental Leader".  If so, then one solution for you is to acquire a Business Coach to assist you to discern why you may be discontent, ineffective, and possibly even miserable in the position you're currently in.  If you do, then you'll receive the assistance to be successful!
On a positive note, I've had the most amazing opportunity to pursue what I've loved, and what fits me, for the past 35 years.  Because of my supportive husband, I was given the gift of creating and designing a career that I thrive in, am passionate about, and which gives me the ability to continually grow with and into.  My life mission emerged from one class here and an experience there.  As a result, along with my personality, certifications, and education over the years, it has slowly emerged, until one day I realized I was The epitome of an "Accidental Leader".  I didn't begin with the end in mind, as Covey recommends.  I didn't set out to be a "Business Coach", that didn't exist when I went to college.  And I didn't set out to pursue being a leader or trainer, however I was strategic about each small thing I pursued, until it cumulatively transpired into this awesome role called a Business Coach, Executive Coach and Corporate Trainer.  Like a puzzle that emerges from the similar colors, shapes, and connectivity of its' pieces, I now help others to be strategically excellent, by making sure their life and work aren't built upon accidents, but on the best of what they bring to this world, aligning themselves with the people they're suppose to connect with and serve.
The Baby Boom Generation Continues Their Mass Retirement. Baby Boomers (those born between 1946 – 1964)

The first baby boomer to turn 60 took place in 2006.  Every day since, 11,000 boomers have join the ranks as they too turn 60.  If the Boomers do happen to retire, and the majority haven't saved enough to be able to, it will create a skill shortage in every department.  Why is that? Because The "ME" generation, as my generation is called, boasts 76 million strong, and is almost twice the size of generation that follows. Generation X consists of 45 million!  How did that happen?  Think about it, never before in the history of man were you able to choose if and when you wanted to have children.  With the advent of birth control, more women were opting to go to college, while putting off that blessed event.  Companies, corporations, and especially our government are now scrambling to put together succession plans, trying to fill the gaps the Boomers leave.  One answer we're learning, as I continue to offer Business Coaching to companies, isn't to just rehire Boomers, better yet, it's to find a way to retain them.  This is the "Now" generation, and we've barely paid off our mortgages, much less saved for a retirement. This means that your best strategy is to intentionally/strategically keep us employed, by valuing and providing incentive's, according to our motivations.  In other words, create incentives, and a reason for us to STAY!  Another reason to keep us is that the Boomers live to work, therefore tending to be workaholics.  Whereas your "Generation X", they work to live.  It's as important for them to take time off and play, as it is to finish any project.  And why not, they watched Mom and Dad give their entire life to work, and the pay-back was:
lay-offs

down-sizing

mergers

and acquisitions
Our generation was dispensable to big corporations!  No more did we have loyal companies that took care of their employees like family, as the Traditional Generation did, who stayed at a company for life. Big business meant:
there was now an ivory tower

while paying their CEO's the big money

The day of the Rolex Watch and golden parachute WERE NOW GONE
So. why should Gen X'ers give their lives to one company for their entire work-life?  You see, if you need loyal, hard-workers, you can still find them, however you may have to look for those with white hair. (Unless they have color hiding it.) They're found among my peers, my generation. .  . the Baby Boom Generation.    (More of their characteristics, values, and what shaped them to come in the next posts!)
Disclaimer: Please note that just as in any personality assessment, this is not intended to stereo-type anyone. Instead, it is to give the background and reason "why" for each generation's similar peculiarities they share in common.  This includes their values, perceptions, attitudes, and outlook. And remember, not everyone will fit the typical "generational" mold.  In fact, we each have a mix of the generation that proceeded us, and the one that came after us.  For instance, I don't fit the typical Boomer traits because of my ability to maneuver technology, therefore, relating more like  "Generation Y".  So we all have a conglomeration off multiple generations reflected in our values, interests, preferences and view. 
WHO YOU ARE IS WHAT YOU WERE WHEN!
In order to lead, coach, and influence the Traditional Generation, you have to know about who they were when!  When they were in their formative years growing up.  This time is during their most impressionable years, the time in which they developed the values by which they would rule the rest of their lives.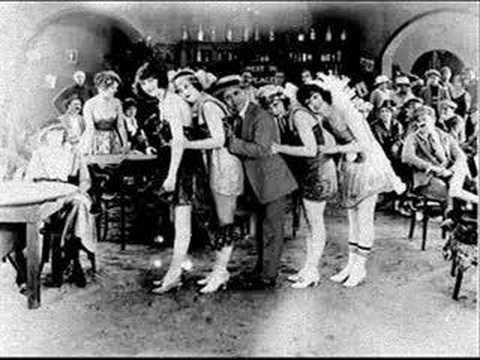 As a Business Coach, it is my responsibility to discover what motivates my clients.  To understand this dimension of them, means I have to have a working knowledge regarding what makes them tick.  And I made a wonderful discovery this past year.  I found out that the best source for almost any body of information is YouTube!  That's right,that is exactly what I said, YouTube.  And I'll prove it here in this post.  I learned that you can find powerful, condensed, brief and amazing, to the point snippets of stunning information and tutorials on YouTube, regarding almost any subject you could possibly come up with. This has revolutionized how I research almost any topic!  And besides, it's just plain FUN!  Being profoundly kin-esthetic, I have to utilize every modality to stay engaged.  To prove my point, here's a wonderful video during the formative years the Traditional Generation, and once you've watched this, for your watching pleasure, they will suggest other videos along the same topic Enjoy!
Those if the Traditional Generation are Those That Were Born Between 1900 to 1945.  Understanding and Appreciating Them Will Transform You!
Hopefully when you see what molded them into the way they are, so you'll develop a fresh respect that will elevate how you work with them!  Looking back at my last post, you can see what the Traditional Generation values, and why.  This Generation is a perfect example of how our history and circumstances shape us.  Having experienced two world wars and the Great Depression, it just makes sense that they are disciplined in every respect, especially with money, as it was so scarce.  They experienced first hand, what "Here today and gone tomorrow" does to your perspective. It also explains their reticence to spend anything at all.  Something that as a child, drove me crazy! Instead, they genuinely place a high value on "Saving for a rainy day", along with "Waste not want not"!  When I have the opportunity to do Business Coaching, I always recommend a company add this generation to the work mix, as they will bring a stability to the organization like none other!
WHAT THE TRADITIONAL GENERATION VALUES, WHAT IS IMPORTANT TO THEM:   
 Value R.E.S.P.E.C.T. and manners – please and thank you are paramount

Have a desire to leave a legacy

Believe that one has to earn respect, even earn ones position at work by starting at the bottom, as they did, doing menial things, paying ones dues you could say, while working ones way up through the ranks and organization

Are fiercely patriotic

Learned the purpose of the chain-of-command during war time, taking it with them into the corporate world.  In their world, you don't question authority!
THE BEST WAYS TO WORK WITH TRADITIONAL GENERATION ARE TO:
Appreciate their stability, loyalty, dedication and hard work

Utilize their expertise and knowledge by allowing them to mentor and train, especially the Millennial Generation, who are reverting to the Traditional Generation's values, and love being trained by them.

Assist them with technology either when they want to lean, or absolutely must learn.

Allow them to share their experiences and history as a resource

Be patient, make sure your have reasonable expectations

Give them time to adapt to new ideas.  Show them the benefits of change, they won't ask

Respect their "values", of "rules", "authority".  They want to know who's in charge, and to whom they should report.

Provide them with a detailed explanation of their role

Give them work that shows they can still make a difference

Keep your focus on their experience and legacy

Provide them with opportunities to network and represent your company in the community

Give them an opportunity to pace themselves, without shame, as necessary

They are most comfortable with learning through the "lecture" mode

Provide them aids in remembering important information and processes

Be aware and careful of using jargon they won't understand, or at least translate for when necessary.
Lastly, as with all generations,to influence and lead them, first look for the best in them.  Make sure you express your appreciation, and they'll be loyal to the end!  As with everything, we need them to bring us balance, and a different perspective.  We need them, and they need us. Here's to you Dad and Mom, Dr. William D. Barnes and Betsy Barnes, some of the very best of this generation!
Your Coaching Application:  Find someone you know of this generation and find something to appreciate and compliment them about.  Watch their response, and then write below how this information caused you to now see them differently.
Start Your Year Getting Out of Your Food Comfort Zone!
Being a smart young entrepreneur or seasoned business owner means you develop the whole person. This includes taking not good, but great care of yourself so your mind is clear and your energy level high to strategize and create the business of your dreams.  And besides, it's just plain time to mix it up and throw in some fun, so here's my coaching tip for the month – eat GRANOLA!  Here's a yummy recipe.


MIX THE DRY TOGETHER:
3 C. Rolled Oats                         1 C. Organic Fair Trade Powdered Chocolate  (great antioxidants
1 C. Millet                                    1 C. Dry Roasted or Regular Peanuts
1/2 C. Sunflower Seeds            1/4 C. Soy Powder
1/2 C. Sesame Seeds                 1 C. Chocolate Chips (add to mixture after cooked & barely warm )
MIX TOGETHER WET INGREDIENTS:
1 C. Hot Water
1 C. Cold Pressed Oil  (pour in oil before honey and it slides right out of the cup!)
1 C. Honey
Jar of Peanut Butter of your choice
Combine both mixtures, and if you've doubled the batch, as I always do, cook it in a Turkey Roasting pan 1/2 hr. at 350 degrees.  Stir, then turn oven down to 275 degrees, stirring thoroughly every 15 minutes.  If you like it chunky, don't stir too much at the end, just enough so it doesn't burn.  Usually done after an hour.  When the mixture is warm, almost cool add the chocolate or carob chips so they melt just a little bit. The least you cook this granola the more nutritional value you get.  The chocolate is Sweet Earth Organic Fair Trade we buy online.  Place in large Tupperware containers.  Enjoy!
ENTREPRENEURS CAN LEARN PREPAREDNESS SKILLS AND UNSHAKEABLE CONFIDENCE FROM MICHAEL JORDAN
Michael Jordan was being interviewed regarding how he would respond if he were faced with 0:01 second left on the clock at Game 7 of the NBA Finals, and his team is down by only one point.  He's holding the ball at the free throw line, giving him two shots.  If he makes it, his team wins their first ever championship, but if he misses, they lose. The questions the interviewer, Susan Guzzetta, posed to him that day were the same ones I want to ask of you if this were your situation:
How would you feel?

Would you be nervous?

Would you be distracted by all the opposing fans screaming, stomping and waving their hands, purposefully attempting to move you off your game by breaking your concentration?
"Michael", she said "How do you handle an uncomfortable situations like this, whether it's in basketball, business or life?"  And what he said, as business owners/entrepreneurs, we can take to heart and implement ourselves!   He said, "That's easy, that situation wouldn't bother me because I would have already disciplined myself to make sure I had already prepared for success in that or any other situation!"
Are you?  Are you disciplining and preparing yourself for success in every area of your life?  Are you hoping and wishing that this is the year that will be different, but haven't made the plans necessary to see it come into fruition?  Or are you taking the steering wheel of life, and making plans, setting goals, and practicing the preeminent skills necessary for you to BE prepared to be a SUCCESS in 2012:
Set GOALS in every aspect of your life and business, specifically high impact goals which will most affect the change or transition of your life/business

Chunk them down to be bite sized

Make a plan to accomplish them with a

Create a date by which each goal be accomplished
Remember, without a strategy, you're just wishing, just as you've done every year!  This is the year to take a wish and make it a believable PLAN of ACTION whether you're a boomer, Gen X'er or Millennial business person!  Every generation needs an ACTION PLAN.  Then once you have this, don't stop there, go one step further and hire a coach to hold you accountable, and to support and cheer you along the way.  Do each of these steps and I can guarantee, with this you will gain unstoppable confidence and will reach your goals in 2012.
Bea is offering her fabulous blogging program.  This can then be your new website, like I did.
WHAT BEA SAYS ABOUT HER PROGRAM:
BEFORE YOU REGISTER:
This program is not well designed for the true beginner (meaning you have never touched a blog in the past.)  It is designed for a self-starter who enjoys weekly participation in a live group and who also enjoys self-paced online training via a library of training materials and video tutorials. If you are brand new to blogging, I recommend considering one of our blog mentoring packages below , which will help get you ready for the Become a Blogging Maniac Program.
ABOUT THE BECOME A BLOGGING MANIAC START UP PROGRAM
PLEASE NOTE: We will be using the WordPress self hosted (meaning the blog is hosted on your own domain) blogging tool for this course. You will need a WordPress blog hosted on your own domain.  If you use another blogging tool such as Blogger or Typepad, you can still benefit from the program, but the bulk of our materials presented will focus on using WordPress.
If you are in need of a hosting company that easily installs WordPress using a one-click installation feature, please contact http://Hostgator.com or http://BlueHost.com .
If you currently have your own website, and you would like to manually install WordPress to your existing website, please visit this link for installation instructions:
If you want your blog to match the current look and feel of your website, you will need to hire your designer or contact Bea Fields at beafields@beafields.com for names of someone who can help you with this.
PROGRAM DETAILS AND DATES:

This Webinar is held on the following dates via webinar and telephone:  (PLEASE NOTE:  We are not going to be using Voice Over IP during these calls.  The telephone number is not toll free, so if you do not have unlimited long distance, I recommend purchasing a 1 cent or 2 cent per minute phone card with a company like http://callingcards.com or http://pennytalk.com ).
Call Dates:
Monday, October 24 from 1:00-3:00 PM Eastern
Monday, October 31 from 1:00-3:00 PM Eastern
Monday, November 7 from 1:00-3:00 PM Eastern
Monday, November 14 from 1:00-3:00 PM Eastern
Monday, November 21 from 1:00-3:00 PM Eastern
Monday, November 28 from 1:00-3:00 PM Eastern
(All calls are both video and audio recorded for later viewing)
Faciliator: Is Business Coach Bea Fields
Benefits:
The Become a Blogging Maniac Start Up Course is designed to teach you how to become fully comfortable with the set up and technology side of running your own website using a WordPress blog platform.  At the same time you'll gain influence and credibility with your niche'.
For cost and all the details, click on the icon above.
The link above provides Sue with an affiliate fee, but does not increase your cost.
The Key Benefits of Enlisting a Business Coach 
The other day I was meeting with a woman who asked me, "Sue I know what a Life Coach does, but I don't know the purpose of an Executive/Business Coach?"  Well, it's not counseling, and it's not consulting, although I shift into this mode frequently.  The best way I can describe it is for you to think of a coach of an Olympic Athlete.  Now, that elicits exactly what we do, but for a business leader.  We are your greatest supporter, your cheerleader, and a bit of a velvet brick.  Our purpose is to ensure you become successful:
To challenge, develop, and assist you in improving your leadership skills.
Uncover and develop your unique leadership style.
Provide essential feedback regarding gaps in your skills and abilities. Discovering feedback in a safe, private environment.
Reveal so you can abort any self-sabotaging ways which would jeopardize your leadership and your job.
Expedite the improvement of your time management and organizational skills.
Help you to develop greater abilities in making appropriate, time bound decisions.
Establish concrete goals for change and progress.
Someone to hold you ACCOUNTABLE to do the things you know you need to do, to become the leader you aspire to be.
A uniquely rich development opportunity to truly discover all you were meant to be.
Have a non-partisan, non judgmental, objective third party who is an impartial sounding board.
Assistance to execute key business initiatives.
Help in balancing work and life priorities.
Cultivate exceptional ability to influence those you lead.
Development of your unique personal mission, vision, and values.
Reduce turnover while building loyalty and retention.
Successfully navigate the white waters of conflict.
Enhance and fine-tune your decision making skills, learning to appropriately evaluate business risks, while navigating any politically entrenched environment.
Inspire peak performance in employees by employing fresh leadership insights.
Contact Sue right now, with the e-mail below, to set up a complimentary Discovery Session to explore if Executive Coaching is right for you right now.  Sue will be doing the same, discerning if you're a good fit, as a client, for her.  If all is compatible, we then co-create a plan that works specifically for you, and your specific needs. Contact Sue at AccidentalLeader@comcast.net for more information, and to set up our Discovery Session.
Five Ways to Get back into, or Stay in SDM, Success Driven Mode
Having lived with chronic physical issues, I live in the world of being frustrated with how little I've accomplished each day.  Even today, here I am sitting at the computer with my adorable co-dependent kitty draped over my shoulder wishing I had gotten more done.   We live in the desert where we have the most wonderful monsoon weather, which simultaneously creates a monsoon in my back.  (A monsoon is very stormy, violent weather)  Yesterday, I began the day filled with visions of all I wanted to achieve, yet as the day progressed, so did my challenges.  Now, you may not have a physical challenge, maybe you still have children at home, while attempting to work, or parents you're taking care of, been there done that too!  Or, you may have some other issue hindering your output.  This said, I am truly a blessed business woman, and I'm sure you are as well, if you look hard enough to find those things to be thankful for.   So, how do I keep directionally moving forward toward my dream, when my body goes south?  Here are five ways to quit being frustrated, and coach and manage yourself to keep moving forward to be the leader you were meant to be! This is how to make a demand on yourself to stay in SDM -  Success Driven Mode:
YOUR COACHING MOMENT with Sue, The "Accidental Leader":
Set your goals for the day the night before. Then be sure you've gone back and chosen the 20% that will give you the 80% ROI for your time and effort. PUT THESE ITEMS ON YOUR LIST TO DO FIRST.
Be sure to start your day off spiritually.  I spend time with the Lord in prayer and meditation on His Word.  The more I need to get done, the more I know I need this focus and centering in my life, and in my business.
Stick to your goals for the day – relentlessly!  Only substitute if it is the kind of emergency only you can do, that can't be done by someone else, some other time.   Delegate otherwise, or delete altogether!
Be grateful at the end of the day for the small things you've accomplished.  Write them down.  I guarantee this will chase the grumpies away.  And while you're at it, don't compare yourself to the high performers, instead look at someone worse off than yourself, then take the time to be thankful that you have the strength, skills, and especially physical ability to do your dream job in this country.
Lastly, DON'T QUIT!  Just don't quit.  Some day all this effort will amalgamate into something stellar, but you can't quit.  Remember, quitters never win and winners never quit.