Grow Yourself and Your Business Using S.M.A.R.T. Goals and a Coach!
Everyone began as a baby.  Everyone had teenage years where they were "RIGHT" about "EVERYTHING", and they knew everything. Every great sportsman began learning their skills one small step at a time. To grow your leadership, management, yourself as an owner or overall person, begin by setting basic strategic goals. Get your foundation down, then set up greater goals, make a plan, and lastly find a way to hold yourself accountable. To get started,
BEGIN HERE:
By chunking down S.M.A.R.T. Goals.  This is an acronym with a powerful plan! Begin with S for Specific:
A. Specific – Who, What, Where, Which, When, Why
You don't want to go for a general idea, such as lose weight. Instead be clear and make it precise, explicit! Instead of "read more", you put "read one book in my industry a month," beginning now. Instead of "learn to use video", it could be something such as: "learn to shoot a 3 min. video and know how to upload it onto YouTube". See the difference?
Figure out the amount of items and time. Measure progress according to the established criteria you determine in this step. Ask yourself:
i. How much? ii. How many? iii. How will I know when it is complete or accomplished?
Is it within my scope of skills, talent, knowledge, and financial ability. We've all had dreams. However, if you dream of being a famous musical performer but you're tone deaf, that's just not attainable. Ask yourself: Is this within my abilities and skill sets? Is it something I can really learn? Yes, stretch yourself, get out of your comfort zone, but not so far out it's inconceivable and unattainable!
Love 'em or hate 'em you can't live without 'em.  If you want to build your business to levels that will pay while you're retired, you will have to maximize your time and hire employees to delegate work to.  However, if you don't take the time to thoroughly follow a process to hire the "right" person for the appropriate job, everything will decline from there.
When you have an employee positioned incorrectly in a job, believe me you'll know.  The tell-tale signs are:
Do they avoid doing the very thing they were hired for?

Is their performance less than adequate?

Are they unhappy?

Do they make those around them miserable and FRUSTRATED?

Do you constantly have to explain the fundamentals of their responsibilities?

Are you ready to pull out your hair?
Then you may have an employee who is misplaced and out of position in the workforce.  You'll do yourself and them a favor if you'll either find the right fit for them, a different role, or let them go!  (Personally I'll go the extra mile to help make it work for them to stay!)  However, I hear it all the time, "Being let go was the best thing that ever happened to me.  I would have never left on my own, and I wouldn't have found this work that I love, without being let go from the position I was in.
If this post sounds familiar with you, but you're still not sure, give me a call. As a Business Coach and Executive Coach,  I can spot an out of position person in no time!  And, we can use the  "DISC Profile" to be absolutely sure.  With the profile, I can coach any employee to discover for themselves where the best fit for them will be.  You'll be glad as a leader/manager you did!  It's the first main responsibility of managing people.  Making sure their behavioral style fits the requirements of the role they're in!
Does this sound like your story?  If so, please share it with us below!   We'd love to know. . .
If you don't know what to do, ASK A QUESTION.  Want to build rapport as a leader with a new client, ask them questions.  Deal better with conflict?  Ask away . . .
If you want to:
Progress beyond your own self inflicted limitations

Become unstuck or make a change

Quit having to have all the answers yourself

Build a team and be collaborative

Discover what's wrong, and what you need to change

Learn how to retain and motivate your staff

Resolve conflict

Be seen as one who is wise beyond your years

Determine the best use of your time

Make an impact on your generation

Develop into the kind of leader others willingly follow

Get over yourself, become humble, and at the same time put other people's needs first!
THEN . . .
Do the one thing every great leader does, "ASK QUESTIONS" and keep asking until the right answers are found.  You see, when you're open minded, and willing, and when you come from a stance of being inquisitive, you'll discover the answer to just about anything for which you need an answer.  Of course, being genuinely interested in others helps the process.   You see, if you ask the right questions of the key people, you'll discover pertinent data and uncover valuable information that will allow you to form better solutions.  This powerful process will allow you to build better rapport with key stakeholders, clients, or with the ones you love.  In fact, I find that if I will stay in a continual state of inquisitive curiosity (when facing any of the above bulleted items,) that I can then form pertinent questions that will naturally unlock their minds and uncover the appropriate clues.   Done right, those I'm speaking with will follow suit and be connecting the dots with each question, thus discovering on their own the solution.  And, it was there all along, the solution that is, it just took the right guidance to reveal it: "QUESTIONS".  And I'm not talking leading questions where I already know the answer.  You see questions can profoundly re-framed the way we all think and see things, and I, the coach, don't have to have all the answers because powerful questions are a tool anyone can learn to wield effectively.  As an example, here's a group of questions that if I were to ask you to take the time to answer, could very well set your week in a profound, energized way.  Just give it a try and see:
What one thing could you do on Monday, which if you did it completely, would set your week up for success?  In other words, you'd feel good about yourself, and get a good start to your week.

What one thing could you delegate on Monday that would free you up, giving you more time for more important things?

Take some time to discern the 5 things you do that bring the greatest return on your time investment.  Now be sure to do those things every day, before you do anything else.  If you did this consistently, do you think you'd feel you're on the right track with your life and work?  Now, just be sure to do them!
Now if you want to take it up a notch, become an "Undercover Boss" or better yet, have a trained coach/consultant conduct a "Needs Assessment" where they ask questions of the key stakeholders of your business to determine if there is any undercurrent of problems or complaints that need to be remedied, before they get out of control.   I can take a half to one full day to conduct one, and I guarantee that I when I'm done I will know what's working, what's not, and more importantly WHY and with WHOM.  From this, I can then make recommendations to resolve problems, introduce new, possibly different systems, or strategies for a more effective, enjoyable business environment.  And if you'll consistently be asking your employees the right questions often, you should never be blind-sided by any move they make. How is that? It's because through these questions you'll be keeping your pulse on the heartbeat of your culture.  A bold statement I know, but I can prove it!  Want to know more, contact me today, and I'll make it worth your while!  Just click here on the Sign-Up/Contact page and fill out the form and send it in now.

Get Clients Now Mastermind Coming in September!
Do you need Clients?  Leads that will become your ideal clients?  Would you like to experience the synergy, motivation, and energy of a powerful mastermind that will challenge you to do more than you can do on your own?  Then apply now for the "Massive Action for Client Attraction" mastermind, beginning the third week of September.  This is a "Coach in a Box" program that Sue's been testing, and working on for two years. With this program Sue will personally coach and work with you to create a tailor made system that fits you, your personality, giftings, and strengths, along with uncovering your personal motivators.  Wouldn't you like to work with a coach who has coached executives of billion dollar projects, to overcome their weaknesses and blind-spots holding them back, who's greatest gifting is intuitively knowing what is, and isn't working in a business?  Who's clients make major breakthroughs in their business, and in their life, therefore gaining a new confidence?  Just look at her recommendations.  Now, combine all of this, along with the right people in a MASTERMIND, and you've got "MASSIVE ACTION FOR CLIENT ATTRACTION."  Wouldn't it be more fun to ramp up your business doing marketing and sales together?  Bet you wouldn't let yourself out of those appointments, phone calls, drop-bys, and follow-ups when you know others see what you are and aren't doing!  Putting yourself in a little forced accountability can do wonders in helping you GAIN MORE LEADS, THAT TURN INTO MANY MORE CLIENTS!  What if? 
Now, we've all heard the phrase, "Don't work harder, work smarter."  And that's a fantastic goal, but what if, for a short period of time, just 30 days (Phase 1 of 3) you did both: WORKED SMARTER, AND WORK HARDER to magnetically pull in clients before the end of 2013.  (Want to Apply NOW?) Then once you gain the big "MO…" (MOMENTUM) you can ride that baby right on through the Holidays, not missing a step when the New Year arrives!   So, let me ask you, what if, just what if you could get something going now, and keep it going, with a few strategic breaks through the holidays, so that you'll be all REVVED UP AND RUNNING in JANUARY OF 2014?  How would that feel?  This, and so much more is exactly what "Massive Action for Client Attraction" will do for you.  You'll "Be" more, "Do" more, and "Have" more than you've had before.  All right along with other serious minded, motivated, fun loving, team mates who like you, won't settle for ordinary, and instead want to be extraordinary leaders in their industry!  So, join me this Friday at 12:00pm to hear more, and APPLY HERE.  Go to www.AccidentalLeader.com/teleseminarsto sign-up for the teleseminar.  Can't come but want to hear the details?  Go ahead and sign-up below now.
DATE: Fri. September 6th
TIME: 

12:00pm-1:00pm (MST) same now as (PST)
You may be trying to operate your own business, but it just doesn't seem to be working. You know something's wrong, but you don't know what.  What I've written in this post expands on the post in pt I of this series, and will help you discern if you're out of position.  Meaning you're in the wrong role for what naturally fits you.  (Now I'm all for temporarily doing this to gain great perspective, and acquire new skills.  However, stay in the wrong roll too long, and it's called STRESS!)  Don't lose hope though, I run into entrepreneurs all the time who struggle with this very issue, and yet gained the necessary assistance and are now highly successful. One way, is to create a culture of accountability, and then to plug into it.  There are ways you can make a position that doesn't fit you, still work!  But first you have to recognize the cold hard facts, be brutally honest with yourself.  Then you can create an action plan that works, and fits you.  So, if you're ready to discern your situation, let me ask you if any of the below scenarios and/or feelings sound like you?
You have employees to supervise, but you loathe, no you despise confrontation and avoid it at all cost!

You prefer instead, to allow things to work out on their own.
How's that working for you?  Things won't work out on their own-they usually escalate and get worse. 
In fact, you know you've got someone out of position, when a company-wide policy is made for everyone, instead of correcting to the one person abusing the system.

You'd rather fix things, and work around the facility, than deal with people, avoiding them until absolutely necessary.

You don't have a natural sense of what to do to motivate, lead, and redirect those in your charge.  Worse yet, you've never been given any formal training on how to be a successful leader – manager.   If this is the case, please HEAR ME.  This was not your fault!  Let me say that again, "You are not to blame for being in this position!"  However, that said,

you have no excuse

to not take the responsibility to obtain the tools and skills necessary to successfully influence and lead, even if you only have two employees!  In fact, every personality style can be an effective, successful leader, by using their personality style appropriately, along with maximizing their strengths, while delegating or eliminating their weaknesses!  In fact, what some would consider natural leaders, can be the very worst leaders, leading like a bull in a china shop!  I liken this to a strong willed horse that's never been broken. They've never learned to bring their strengths "Under Control" to best utilize them.  Luckily, we live in a day and age where resources on this topic are in abundance!  GREAT materials, books, DVD's, mp3's, and podcasts on the subject are prolific, especially at our public library.  In fact, go to my LinkedIn profile and you can see my reading list filled with some of the best in leadership.
Stay tuned.  In part III of this leadership series, you'll find how and when it's time to move on, or step down from the frustration of trying to be something you have never enjoyed, and have never felt successful doing! You will also discover how to best adapt your style to be the best leader/manager you can be, and how and why a Business Development Coach or Executive Coach can be your best resource to assist you and your organization in establishing successful leaders and managers of every behavioral style.
Did someone wave a wand and say: "POOF", thou art a manager –NOW  LEAD!
Are you, or someone you know, in the wrong role/position in your company?  Did someone wave a wand and say: "POOF", thou art a manager –NOW  LEAD!  But you have NO CLUE WHAT THAT MEANS or what you're to do differently?  There could be all kinds of reasons you're out of position:
Your personality doesn't align with the requirements of the role – i.e.  say the position needs someone who is commanding, one who is able to change easily and move quickly.  However, you're a process person and like large amounts of details to then check, double check, and even triple check before you make a move. If so, then you'll be frustrated in this role, along with making everyone around you frustrated.

Talents – say you're very gifted with high amounts of creativity, but you don't have an outlet to use it . . .

Your education didn't support this role, and you've been struggling to try to make it work, but no matter how hard you try, you feel like you're always behind.

The experiences you've had didn't prepare you for this role, and your interests don't align either
This doesn't mean you're bad or wrong, it just means that this role/position is not a natural fit for you.  You can still stretch yourself and take on the role.  However, be aware that it will take considerably more effort, energy, and possible skill sets you don't now have to fulfill.  Not to mention you may not enjoy it.  Another way you'll know you're not in the best role for you when required to be THE leader, is if:
Setting the big-picture vision isn't natural for you, and instead is difficult!


Directing people – such as:  Providing them with the instructions as to what to do, which may be impossible for you to do – due to your personality style.  For some personality styles, and I know it's hard for some of us to fathom, this would mean confrontation to them.


Correcting and leading people is difficult and/or frustrating for you, so you'll avoid it like the plague!

If these sentences resonate with you, then you've got another clue that you are an "Accidental Leader".  If so, then one solution for you is to acquire a Business Coach to assist you to discern why you may be discontent, ineffective, and possibly even miserable in the position you're currently in.  If you do, then you'll receive the assistance to be successful!
On a positive note, I've had the most amazing opportunity to pursue what I've loved, and what fits me, for the past 35 years.  Because of my supportive husband, I was given the gift of creating and designing a career that I thrive in, am passionate about, and which gives me the ability to continually grow with and into.  My life mission emerged from one class here and an experience there.  As a result, along with my personality, certifications, and education over the years, it has slowly emerged, until one day I realized I was The epitome of an "Accidental Leader".  I didn't begin with the end in mind, as Covey recommends.  I didn't set out to be a "Business Coach", that didn't exist when I went to college.  And I didn't set out to pursue being a leader or trainer, however I was strategic about each small thing I pursued, until it cumulatively transpired into this awesome role called a Business Coach, Executive Coach and Corporate Trainer.  Like a puzzle that emerges from the similar colors, shapes, and connectivity of its' pieces, I now help others to be strategically excellent, by making sure their life and work aren't built upon accidents, but on the best of what they bring to this world, aligning themselves with the people they're suppose to connect with and serve.
The Baby Boom Generation Continues Their Mass Retirement. Baby Boomers (those born between 1946 – 1964)

The first baby boomer to turn 60 took place in 2006.  Every day since, 11,000 boomers have join the ranks as they too turn 60.  If the Boomers do happen to retire, and the majority haven't saved enough to be able to, it will create a skill shortage in every department.  Why is that? Because The "ME" generation, as my generation is called, boasts 76 million strong, and is almost twice the size of generation that follows. Generation X consists of 45 million!  How did that happen?  Think about it, never before in the history of man were you able to choose if and when you wanted to have children.  With the advent of birth control, more women were opting to go to college, while putting off that blessed event.  Companies, corporations, and especially our government are now scrambling to put together succession plans, trying to fill the gaps the Boomers leave.  One answer we're learning, as I continue to offer Business Coaching to companies, isn't to just rehire Boomers, better yet, it's to find a way to retain them.  This is the "Now" generation, and we've barely paid off our mortgages, much less saved for a retirement. This means that your best strategy is to intentionally/strategically keep us employed, by valuing and providing incentive's, according to our motivations.  In other words, create incentives, and a reason for us to STAY!  Another reason to keep us is that the Boomers live to work, therefore tending to be workaholics.  Whereas your "Generation X", they work to live.  It's as important for them to take time off and play, as it is to finish any project.  And why not, they watched Mom and Dad give their entire life to work, and the pay-back was:
lay-offs

down-sizing

mergers

and acquisitions
Our generation was dispensable to big corporations!  No more did we have loyal companies that took care of their employees like family, as the Traditional Generation did, who stayed at a company for life. Big business meant:
there was now an ivory tower

while paying their CEO's the big money

The day of the Rolex Watch and golden parachute WERE NOW GONE
So. why should Gen X'ers give their lives to one company for their entire work-life?  You see, if you need loyal, hard-workers, you can still find them, however you may have to look for those with white hair. (Unless they have color hiding it.) They're found among my peers, my generation. .  . the Baby Boom Generation.    (More of their characteristics, values, and what shaped them to come in the next posts!)
[box]Disclaimer: Please note that just as in any personality assessment, this is not intended to stereo-type anyone. Instead, it is to give the background and reason "why" for each generation's similar peculiarities they share in common.  This includes their values, perceptions, attitudes, and outlook. And remember, not everyone will fit the typical "generational" mold.  In fact, we each have a mix of the generation that proceeded us, and the one that came after us.  For instance, I don't fit the typical Boomer traits because of my ability to maneuver technology, therefore, relating more like  "Generation Y".  So we all have a conglomeration off multiple generations reflected in our values, interests, preferences and view. [/box]
WHO YOU ARE IS WHAT YOU WERE WHEN!
In order to lead, coach, and influence the Traditional Generation, you have to know about who they were when!  When they were in their formative years growing up.  This time is during their most impressionable years, the time in which they developed the values by which they would rule the rest of their lives.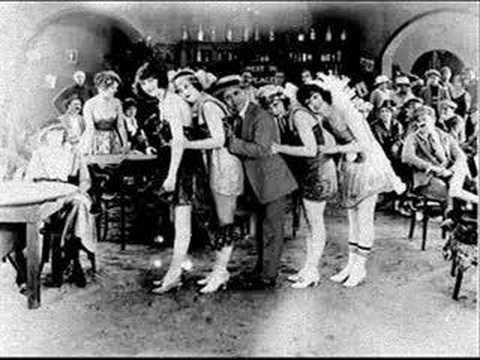 As a Business Coach, it is my responsibility to discover what motivates my clients.  To understand this dimension of them, means I have to have a working knowledge regarding what makes them tick.  And I made a wonderful discovery this past year.  I found out that the best source for almost any body of information is YouTube!  That's right,that is exactly what I said, YouTube.  And I'll prove it here in this post.  I learned that you can find powerful, condensed, brief and amazing, to the point snippets of stunning information and tutorials on YouTube, regarding almost any subject you could possibly come up with. This has revolutionized how I research almost any topic!  And besides, it's just plain FUN!  Being profoundly kin-esthetic, I have to utilize every modality to stay engaged.  To prove my point, here's a wonderful video during the formative years the Traditional Generation, and once you've watched this, for your watching pleasure, they will suggest other videos along the same topic Enjoy!
Those if the Traditional Generation are Those That Were Born Between 1900 to 1945.  Understanding and Appreciating Them Will Transform You!
Hopefully when you see what molded them into the way they are, so you'll develop a fresh respect that will elevate how you work with them!  Looking back at my last post, you can see what the Traditional Generation values, and why.  This Generation is a perfect example of how our history and circumstances shape us.  Having experienced two world wars and the Great Depression, it just makes sense that they are disciplined in every respect, especially with money, as it was so scarce.  They experienced first hand, what "Here today and gone tomorrow" does to your perspective. It also explains their reticence to spend anything at all.  Something that as a child, drove me crazy! Instead, they genuinely place a high value on "Saving for a rainy day", along with "Waste not want not"!  When I have the opportunity to do Business Coaching, I always recommend a company add this generation to the work mix, as they will bring a stability to the organization like none other!
WHAT THE TRADITIONAL GENERATION VALUES, WHAT IS IMPORTANT TO THEM:   
 Value R.E.S.P.E.C.T. and manners – please and thank you are paramount

Have a desire to leave a legacy

Believe that one has to earn respect, even earn ones position at work by starting at the bottom, as they did, doing menial things, paying ones dues you could say, while working ones way up through the ranks and organization

Are fiercely patriotic

Learned the purpose of the chain-of-command during war time, taking it with them into the corporate world.  In their world, you don't question authority!
THE BEST WAYS TO WORK WITH TRADITIONAL GENERATION ARE TO:
Appreciate their stability, loyalty, dedication and hard work

Utilize their expertise and knowledge by allowing them to mentor and train, especially the Millennial Generation, who are reverting to the Traditional Generation's values, and love being trained by them.

Assist them with technology either when they want to lean, or absolutely must learn.

Allow them to share their experiences and history as a resource

Be patient, make sure your have reasonable expectations

Give them time to adapt to new ideas.  Show them the benefits of change, they won't ask

Respect their "values", of "rules", "authority".  They want to know who's in charge, and to whom they should report.

Provide them with a detailed explanation of their role

Give them work that shows they can still make a difference

Keep your focus on their experience and legacy

Provide them with opportunities to network and represent your company in the community

Give them an opportunity to pace themselves, without shame, as necessary

They are most comfortable with learning through the "lecture" mode

Provide them aids in remembering important information and processes

Be aware and careful of using jargon they won't understand, or at least translate for when necessary.
Lastly, as with all generations,to influence and lead them, first look for the best in them.  Make sure you express your appreciation, and they'll be loyal to the end!  As with everything, we need them to bring us balance, and a different perspective.  We need them, and they need us. Here's to you Dad and Mom, Dr. William D. Barnes and Betsy Barnes, some of the very best of this generation!
Your Coaching Application:  Find someone you know of this generation and find something to appreciate and compliment them about.  Watch their response, and then write below how this information caused you to now see them differently.
Start Your Year Getting Out of Your Food Comfort Zone!
Being a smart young entrepreneur or seasoned business owner means you develop the whole person. This includes taking not good, but great care of yourself so your mind is clear and your energy level high to strategize and create the business of your dreams.  And besides, it's just plain time to mix it up and throw in some fun, so here's my coaching tip for the month – eat GRANOLA!  Here's a yummy recipe.


MIX THE DRY TOGETHER:
3 C. Rolled Oats                         1 C. Organic Fair Trade Powdered Chocolate  (great antioxidants
1 C. Millet                                    1 C. Dry Roasted or Regular Peanuts
1/2 C. Sunflower Seeds            1/4 C. Soy Powder
1/2 C. Sesame Seeds                 1 C. Chocolate Chips (add to mixture after cooked & barely warm )
MIX TOGETHER WET INGREDIENTS:
1 C. Hot Water
1 C. Cold Pressed Oil  (pour in oil before honey and it slides right out of the cup!)
1 C. Honey
Jar of Peanut Butter of your choice
Combine both mixtures, and if you've doubled the batch, as I always do, cook it in a Turkey Roasting pan 1/2 hr. at 350 degrees.  Stir, then turn oven down to 275 degrees, stirring thoroughly every 15 minutes.  If you like it chunky, don't stir too much at the end, just enough so it doesn't burn.  Usually done after an hour.  When the mixture is warm, almost cool add the chocolate or carob chips so they melt just a little bit. The least you cook this granola the more nutritional value you get.  The chocolate is Sweet Earth Organic Fair Trade we buy online.  Place in large Tupperware containers.  Enjoy!