Strategically Create the Life and Work Worthy of your Talents, Giftings, Education and Experience
Take A Behavioral Style Profile to learn your strengths and weaknesses.  Contact me for more information.

Take a Strengths Finder to compliment the Personality Profile

Interview your parents, assuming you have a good relationship with them, and ask them what they saw in you as a child, i.e., the strengths they perceived in you that would translate into a career, or other direction for your life

Ask 5 friends what they see you're good at and one thing they see you might work on for greater success

Deal with any and all childhood issues that could be showing up as blind-spots, limitations or weaknesses.  This is KEY to your progress.  Ask me for more information if this intrigues you, as I have a workshop that could get you started, and would gladly tell you about my experience with it

Learn to use the 24 hr. Rule, to get over a crisis, disappointment, or a "win", and keep yourself moving forward. (I've written on this in past posts, and will write on it again this week.)

Begin a "Gratefulness Journal" and write every day of at least 5 things you are most grateful/thankful for.

Take a class on "Time Management", creating systems for every area of your life and work

Create your own personal "Mission Statement" and choose 5 to 8 values by which to base, and use as a plumb-line,  all the major decisions you make life

Once a year go on a week or month long "Negativity Fast" where you allow family and friends to fine you if you say anything negative about yourself, others, or circumstances.  You'll be amazed at how cleansing this is!  Take it up a notch and add not listening to any negativity as well!

Determine from now on to make decisions based on living out your values and Mission Statement.

Find a mentor.  Look for 2 people you admire in different aspects of their life, and then ask them if they would consider mentoring you.

Create some form of self imposed accountability for yourself.

Learn to be a better communicator, especially in the area of listening.  Most leaders get into trouble more by not listening than by talking.
Stay tune for the rest of the list of 20things, and how to get some help accomplishing these in the next post!
You may be trying to operate your own business, but it just doesn't seem to be working. You know something's wrong, but you don't know what.  What I've written in this post expands on the post in pt I of this series, and will help you discern if you're out of position.  Meaning you're in the wrong role for what naturally fits you.  (Now I'm all for temporarily doing this to gain great perspective, and acquire new skills.  However, stay in the wrong roll too long, and it's called STRESS!)  Don't lose hope though, I run into entrepreneurs all the time who struggle with this very issue, and yet gained the necessary assistance and are now highly successful. One way, is to create a culture of accountability, and then to plug into it.  There are ways you can make a position that doesn't fit you, still work!  But first you have to recognize the cold hard facts, be brutally honest with yourself.  Then you can create an action plan that works, and fits you.  So, if you're ready to discern your situation, let me ask you if any of the below scenarios and/or feelings sound like you?
You have employees to supervise, but you loathe, no you despise confrontation and avoid it at all cost!

You prefer instead, to allow things to work out on their own.
How's that working for you?  Things won't work out on their own-they usually escalate and get worse. 
In fact, you know you've got someone out of position, when a company-wide policy is made for everyone, instead of correcting to the one person abusing the system.

You'd rather fix things, and work around the facility, than deal with people, avoiding them until absolutely necessary.

You don't have a natural sense of what to do to motivate, lead, and redirect those in your charge.  Worse yet, you've never been given any formal training on how to be a successful leader – manager.   If this is the case, please HEAR ME.  This was not your fault!  Let me say that again, "You are not to blame for being in this position!"  However, that said,

you have no excuse

to not take the responsibility to obtain the tools and skills necessary to successfully influence and lead, even if you only have two employees!  In fact, every personality style can be an effective, successful leader, by using their personality style appropriately, along with maximizing their strengths, while delegating or eliminating their weaknesses!  In fact, what some would consider natural leaders, can be the very worst leaders, leading like a bull in a china shop!  I liken this to a strong willed horse that's never been broken. They've never learned to bring their strengths "Under Control" to best utilize them.  Luckily, we live in a day and age where resources on this topic are in abundance!  GREAT materials, books, DVD's, mp3′s, and podcasts on the subject are prolific, especially at our public library.  In fact, go to my LinkedIn profile and you can see my reading list filled with some of the best in leadership.
Stay tuned.  In part III of this leadership series, you'll find how and when it's time to move on, or step down from the frustration of trying to be something you have never enjoyed, and have never felt successful doing! You will also discover how to best adapt your style to be the best leader/manager you can be, and how and why a Business Development Coach or Executive Coach can be your best resource to assist you and your organization in establishing successful leaders and managers of every behavioral style.
Did someone wave a wand and say: "POOF", thou art a manager –NOW  LEAD!
Are you, or someone you know, in the wrong role/position in your company?  Did someone wave a wand and say: "POOF", thou art a manager –NOW  LEAD!  But you have NO CLUE WHAT THAT MEANS or what you're to do differently?  There could be all kinds of reasons you're out of position:
Your personality doesn't align with the requirements of the role – i.e.  say the position needs someone who is commanding, one who is able to change easily and move quickly.  However, you're a process person and like large amounts of details to then check, double check, and even triple check before you make a move. If so, then you'll be frustrated in this role, along with making everyone around you frustrated.

Talents – say you're very gifted with high amounts of creativity, but you don't have an outlet to use it . . .

Your education didn't support this role, and you've been struggling to try to make it work, but no matter how hard you try, you feel like you're always behind.

The experiences you've had didn't prepare you for this role, and your interests don't align either
This doesn't mean you're bad or wrong, it just means that this role/position is not a natural fit for you.  You can still stretch yourself and take on the role.  However, be aware that it will take considerably more effort, energy, and possible skill sets you don't now have to fulfill.  Not to mention you may not enjoy it.  Another way you'll know you're not in the best role for you when required to be THE leader, is if:
Setting the big-picture vision isn't natural for you, and instead is difficult!


Directing people – such as:  Providing them with the instructions as to what to do, which may be impossible for you to do – due to your personality style.  For some personality styles, and I know it's hard for some of us to fathom, this would mean confrontation to them.


Correcting and leading people is difficult and/or frustrating for you, so you'll avoid it like the plague!

If these sentences resonate with you, then you've got another clue that you are an "Accidental Leader".  If so, then one solution for you is to acquire a Business Coach to assist you to discern why you may be discontent, ineffective, and possibly even miserable in the position you're currently in.  If you do, then you'll receive the assistance to be successful!
On a positive note, I've had the most amazing opportunity to pursue what I've loved, and what fits me, for the past 35 years.  Because of my supportive husband, I was given the gift of creating and designing a career that I thrive in, am passionate about, and which gives me the ability to continually grow with and into.  My life mission emerged from one class here and an experience there.  As a result, along with my personality, certifications, and education over the years, it has slowly emerged, until one day I realized I was The epitome of an "Accidental Leader".  I didn't begin with the end in mind, as Covey recommends.  I didn't set out to be a "Business Coach", that didn't exist when I went to college.  And I didn't set out to pursue being a leader or trainer, however I was strategic about each small thing I pursued, until it cumulatively transpired into this awesome role called a Business Coach, Executive Coach and Corporate Trainer.  Like a puzzle that emerges from the similar colors, shapes, and connectivity of its' pieces, I now help others to be strategically excellent, by making sure their life and work aren't built upon accidents, but on the best of what they bring to this world, aligning themselves with the people they're suppose to connect with and serve.
Accidental Leaders are all around, they're the people who say:
They just landed their job,
It accidentally fell in their lap or
That their position at work just happened
 

Let me ask you, when you were younger:
Did you

plan

to be in the career you're currently in?
Did you

dream

of it as a child?
Go to college and

train

for it?
Or did you happen to

fall into this position

you're in, accidentally ending up where you currently are?
 

I encounter people all the time, while training in companies, even executives who've been:
Promoted out of their natural ability

Are without the necessary qualifications
 (This accident, in many cases a travesty, is also called "The Peter Principle".) People in this position find themselves muddling their way through, without the necessary training, or influence to truly be effective.  They not only frustrate themselves, but everyone around them with their insecurities and endless need to feel important.
Now I have to explain, that although I don't believe in accidents, the way I picked up this moniker is that one day while working on the largest project of my life, I thought to myself, "How in the world did I get here?"  You could argue I was at the right place at the right time, however I thought, I'm an "Accidental Leader".  That project provided the impetus for me to then take the appropriate action to acquire a greater level of qualifications, to fill in the gaps of my training and knowledge that prepared me for future projects.  You may have a similar story regarding how you landed where you are, but don't let it be an excuse for poor performance!   My mission, and privilege is now to coach people to avoid being an Accidental ______anything, and instead to become "Strategically, Intentionally Excellent!
"
Take the TWENTY ONE DAY CHALLENGE to clear out the cobwebs from your mind and heart, while you gain fresh perspective, hope, and faith for your business!

Refresh, or completely make a new "Vision Board" with all your "Why's",  those deep

seated reasons why you do this business in the first place.  Also called your "burning desire.

Start a daily journal and list three things you love about what you do each day.

Also write in your journal your hopes for what your business will look like, feel like, what you will accomplish, and provide when you are successful.

Set goals to ramp-up your marketing for 21 days.  Choose three marketing strategies off-line, and three online that you will implement during the challenge. (I'll suggest strategies in other posts)

For 21 days go on a "Negativity Fast" where you refuse to moan, groan, sigh, complain, or say anything negative about yourself, or your business. (More on this in a future post)

For 21 days turn your car it into your "Mobile Encourager."   Instead of listening to music, or other things in your car, listen to motivational CD's, trainings, or MP'3s.

Take one day a week, for the next 3 weeks, to tackle those projects you've been putting off, that weigh you down.  Set realistic goals.  Use a timer to get you started, and help you to finish them.

If you can, hire a Professional Organizer (if not, ask a friend who you've invested in, that is detail oriented, to assist you!) Have them help you de-clutter, refresh, and renew your work space.  Make it an office you love spending time in.

Go to five people who really know you, telling them your coach has given you an assignment to ask them to help you by sharing:
Three things you're good at doing, and three character qualities you possess which will help you be a great business owner.

Be sure to write them down, so you can revisit them when you need encouragement.
10.  Lastly, as a Business Coach one of my favorite recommendations to assist owners in avoiding burn-out is to take one day during the month and schedule a "Retreat With Yourself."  Get away somewhere special to contemplate, meditate, pray and listen!  (Suggestions for what you could do on this one day, will be another blog post)
So, which of these sound like suggestions you think would be good to take?  And, if you hope to do the challenge, please let me know!
Deviating From Our Generations in the Workplace Series, I Just Couldn't Pass This Great Offer to Post on My Blog.
Hope you enjoy, and then implement. Please implement, or it's just a great picture called an infographic. After you've done that, post it on Facebook and other sites so we can see how you're using it. Cheers, and best to you, and happy blogging!
I
Like this infographic? Get more content marketing tips from Copyblogger .
WHO YOU ARE IS WHAT YOU WERE WHEN!
In order to lead, coach, and influence the Traditional Generation, you have to know about who they were when!  When they were in their formative years growing up.  This time is during their most impressionable years, the time in which they developed the values by which they would rule the rest of their lives.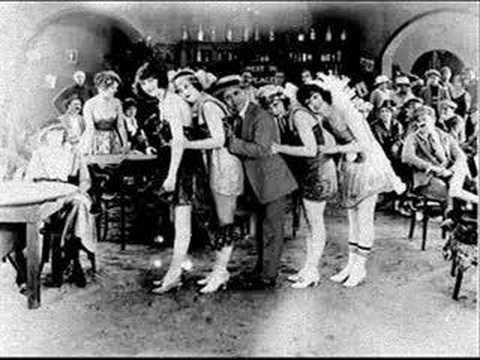 As a Business Coach, it is my responsibility to discover what motivates my clients.  To understand this dimension of them, means I have to have a working knowledge regarding what makes them tick.  And I made a wonderful discovery this past year.  I found out that the best source for almost any body of information is YouTube!  That's right,that is exactly what I said, YouTube.  And I'll prove it here in this post.  I learned that you can find powerful, condensed, brief and amazing, to the point snippets of stunning information and tutorials on YouTube, regarding almost any subject you could possibly come up with. This has revolutionized how I research almost any topic!  And besides, it's just plain FUN!  Being profoundly kin-esthetic, I have to utilize every modality to stay engaged.  To prove my point, here's a wonderful video during the formative years the Traditional Generation, and once you've watched this, for your watching pleasure, they will suggest other videos along the same topic Enjoy!
Those if the Traditional Generation are Those That Were Born Between 1900 to 1945.  Understanding and Appreciating Them Will Transform You!
Hopefully when you see what molded them into the way they are, so you'll develop a fresh respect that will elevate how you work with them!  Looking back at my last post, you can see what the Traditional Generation values, and why.  This Generation is a perfect example of how our history and circumstances shape us.  Having experienced two world wars and the Great Depression, it just makes sense that they are disciplined in every respect, especially with money, as it was so scarce.  They experienced first hand, what "Here today and gone tomorrow" does to your perspective. It also explains their reticence to spend anything at all.  Something that as a child, drove me crazy! Instead, they genuinely place a high value on "Saving for a rainy day", along with "Waste not want not"!  When I have the opportunity to do Business Coaching, I always recommend a company add this generation to the work mix, as they will bring a stability to the organization like none other!
WHAT THE TRADITIONAL GENERATION VALUES, WHAT IS IMPORTANT TO THEM:   
 Value R.E.S.P.E.C.T. and manners – please and thank you are paramount

Have a desire to leave a legacy

Believe that one has to earn respect, even earn ones position at work by starting at the bottom, as they did, doing menial things, paying ones dues you could say, while working ones way up through the ranks and organization

Are fiercely patriotic

Learned the purpose of the chain-of-command during war time, taking it with them into the corporate world.  In their world, you don't question authority!
THE BEST WAYS TO WORK WITH TRADITIONAL GENERATION ARE TO:
Appreciate their stability, loyalty, dedication and hard work

Utilize their expertise and knowledge by allowing them to mentor and train, especially the Millennial Generation, who are reverting to the Traditional Generation's values, and love being trained by them.

Assist them with technology either when they want to lean, or absolutely must learn.

Allow them to share their experiences and history as a resource

Be patient, make sure your have reasonable expectations

Give them time to adapt to new ideas.  Show them the benefits of change, they won't ask

Respect their "values", of "rules", "authority".  They want to know who's in charge, and to whom they should report.

Provide them with a detailed explanation of their role

Give them work that shows they can still make a difference

Keep your focus on their experience and legacy

Provide them with opportunities to network and represent your company in the community

Give them an opportunity to pace themselves, without shame, as necessary

They are most comfortable with learning through the "lecture" mode

Provide them aids in remembering important information and processes

Be aware and careful of using jargon they won't understand, or at least translate for when necessary.
Lastly, as with all generations,to influence and lead them, first look for the best in them.  Make sure you express your appreciation, and they'll be loyal to the end!  As with everything, we need them to bring us balance, and a different perspective.  We need them, and they need us. Here's to you Dad and Mom, Dr. William D. Barnes and Betsy Barnes, some of the very best of this generation!
Your Coaching Application:  Find someone you know of this generation and find something to appreciate and compliment them about.  Watch their response, and then write below how this information caused you to now see them differently.
HOW YOU SEE:  FAMILY LIFE, RELIGION, LEISURE TIME, AND YOUR WORK ARE ALL SHAPED BY THE DAY AND AGE IN WHICH YOU GREW UP!
When I discovered GENERATIONAL INTELLIGENCE, I knew I had stumbled upon a tool as profound and enlightening as the day I discovered Behavioral Styles.  An understanding of this information has transformed not only how I view people, but has had a profound impact on how I work with and coach clients.  Learning about Generational Cohorts is similar to learning a new language.  This skill-set takes practice to learn and implement.  My intent, over the next few weeks, is to spark your intrigue, so you will hopefully want to learn more.  As a Business Coach, this is one of the issues creating conflict in the workplace, now learn why!
Along with genetics, behavioral styles, modality, birth order, our generational makeup is at the forefront of how we see the world, view our circumstances, and live out what we value most.  We were molded, to a large degree, by the events and conditions we experienced during the formative years of our lives.
A Generational Cohort is Made Up Those Who Share in:

A Similar History

Beliefs, Values

Like-minded  Attitudes, and Culture
The number one mistake most people make is to think that the other generations must view things, understand things, and think things, like …well like we do.  Different doesn't mean wrong, just different!
Let's first look at  the TRADITIONAL GENERATION, and some of what makes them who they are first!
A FEW PEOPLE  who shaped the culture of this generation:
Franklin Delano Roosevelt    John Wayne                           Bob Hope
Joe DiMaggio                               Duke Ellington                      Babe Ruth
Dr. Spock (not Star Trek)       Marilyn Monroe                     Katherine Hepburn
A FEW PLACES that shaped the culture of this generation:
Pearl Harbor                              Normandy                            Iwo Jima
Hiroshima/Nagasaki             Bay of Pigs                            Midway
Dance  Clubs                             Where you lived, N or S
SOME CENTRAL EVENTS that shaped their future views on almost everything:
WWI  & WWII                                The "A" Bomb                       Prohibition
The Great Depression               The Roaring 20′s                  Tent Revivals
                                                              The New Deal
Look back on the above information about the Traditional Generation, answering these questions in the reply post below regarding.
Why are they fiercely loyal regarding our country and their family?

How do you think they view authority?  Why was it important to obey without questioning?

Why were these slogans part of their make-up?  "Waste not, want not" and "A penny earned, is a penny saved." and part of their very makeup?

Looking over their lives above (with this limited information) can you see what they would value at work?  Explain your answer.
These are the cliff notes of a full-day workshop Sue delivers  as a speaker or trainer.  Although the information is limited, I hope you receive the gist of this post.  It won't be long before this generation won't be with us in the work place.  While they're still with us, what could we do to value them, and accommodate their specific needs?  Something to seriously consider and implement!